If you are seeing an error message "Visual Voicemail is Currently Unavailable" on your iPhone when trying to check for new voicemails, you can try fixing it by following the step-by-step instructions provided below in this guide.
NOTE: Before following the methods given below to clear the error, make sure that your iPhone is in the range of proper network connection.
METHOD 1: Make Sure That the Airplane Mode is not activated for your iPhone
When you activate the Airplane Mode on your iPhone, it disconnects your iPhone from the cellular network. Therefore, it is suggested to first make sure that you may have not mistakenly activated this feature. To check this:
Go to the Settings app on your iPhone.
In the Settings app, locate and flip the slider next to Airplane Mode option from OFF to ON.
Wait for a few minutes before turning it back to OFF mode.
Then, you can check your Voicemail for any messages. It should be working fine.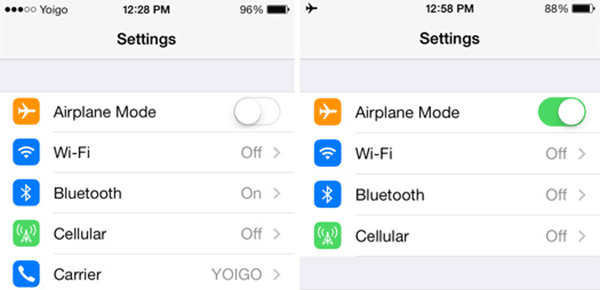 METHOD 2: Reset Network Settings on your iPhone
As the "Visual Voicemail Not Working" error usually occurs when the connection to the cellular network is getting interrupted. So, resetting the network setting in your iPhone can help clear any sort of connection error. For this:
Tap on the Settings app on your iPhone and go to the General settings section.
Next, you will need to tap on the Reset > Reset Network Settings
Once the network settings get reset, reboot your iPhone and then check for the Voicemail. It should be working fine now.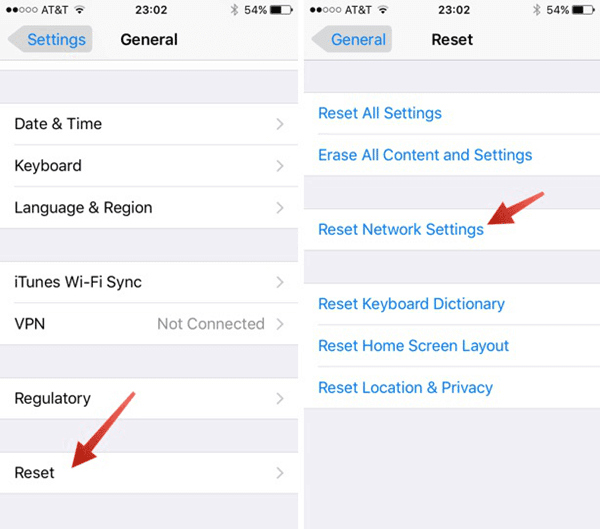 METHOD 3: Reset the Password for your Voicemail
If resetting the network settings doesn't work, you can try fixing the error by resetting the password for your Voicemail. To do this:
Go to the Settings app on your iPhone.
Select Phone option from the list and tap on the Change Voicemail Password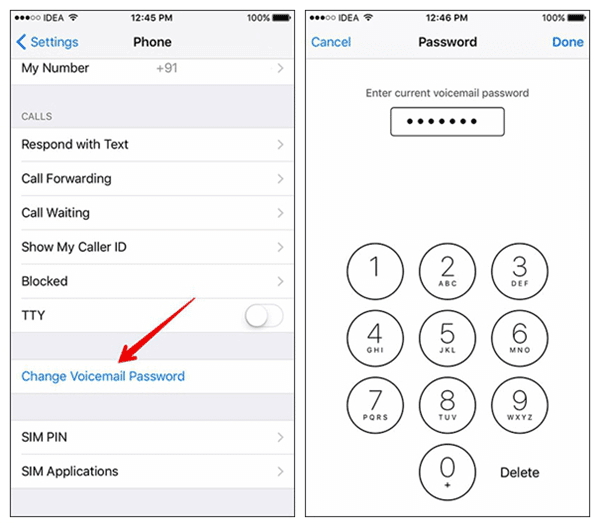 Solution: How to Fix "com.apple.mobilephone error 1035"?
NOTE: if you encounter an error 1035 when trying to update your Voicemail greeting or setting up the Voicemail greeting, you will not be able to use Voicemail. In such case, you will need to get in touch with your network service provider as the different carriers will be having different solutions to clear the error. However, if you are using T-Mobile, you can reset your Voicemail by following these steps:
Press and hold "1" on your iPhone's dial pad to call.
Next, press the "*" key to get to the main menu.
Then, press "3" on your iPhone's dial pad to get to the Greeting menu.
After that, press "2" to record a new greeting.
NOTE: If you are replacing an existing greeting, you will hear the current Greeting first.
When prompted, you can start recording your new Greeting. When done, simply press "#" on your iPhone's dial pad.
After that, simply press "1" on your iPhone's dial pad to set your recording as your new Voicemail Greeting.
And, this is how you can clear the Visual Voicemail Currently Unavailable" Error 1035 in your iPhone.